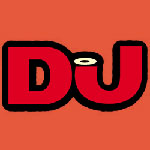 international news_31st October, 2004
Tiesto is Number 1 DJ in the World... Again!
For yet another year the Dutch trance master Tiesto has been voted as the worlds favourite DJ in the annual DJ Mag global poll, voted on by over 90,000 dance music fans from around the world. The DJ Mag awards have become the most recognised and acclaimed out of all such awards established to honour men behind the wheels of steel and unlike many other awards the DJ Mag ones are voted for solely by the fans themselves.
The increasing prestige of the awards over recent years has seen a marked increase in PR campaigns by the DJ's involved with countless emails and banners trying to convince fans to vote for their favourite DJ.
But it was Dutchman Tiesto who was crowned again at the awards ceremony at the SE1 club in London although he unfortunately pulled out of night at the last minute as was not able to be present to collect his award.

It's no real surprise that he was number 1 again though. In a year that saw him play at the opening ceremony of the Olympic games as well as performing sell out shows in New York's Central Park, Miami and an upcoming event in Holland he was the natural and probably most obvious choice for first place.

With Paul Van Dyk, Armin Van Buuren, Ferry Corsten, and Oakenfold joining him in the top 10 its clear that trance still maintains it's hold on the minds of the most global dance music fans.

1 Tiesto
2 Paul Van Dyk
3 Armin Van Buuren
4 Sasha
5 Ferry Corsten
6 Hernan Cattaneo
7 Christopher Lawrence
8 John Digweed
9 Paul Oakenfold
10 Deep Dish
11 Carl Cox
12 Sander Kleinenberg
13 ATB
14 Judge Jules
15 James Zabiela
16 Marco
17 Roger Sanchez
18 Benny Benassi [Highest New Entry]
19 Tall Paul
20 Danny Howells
21 Steve Lawler
22 Erick Morillo
23 Chris Liebing [Highest climber]
24 DJ Dan [Re-entry]
25 Eddie Halliwell
26 Andy C
27 Mauro Picotto
28 Johan Gielen
29 Lady Dana
30 Lisa Lashes
31 Adam Freeland
32 Markus Schulz [New entry]
33 Yoji Biomehanika
34 Sven Vath
35 Bad Boy Bill
36 James Holden
37 Dave Clarke
38 Blank&Jones
39 Above & Beyond [New entry]
40 Danny Tenaglia
41 Gabriel & Dresden
42 Marco Carola
43 Nick Warren
44 Richie Hawtin
45 Laurent Garnier
46 Pete Tong
47 Jeff Mills
48 Satoshi Tomiie
49 Misstress Barbara
50 Adam Beyer
51 Fatboy Slim
52 John 00 Fleming
53 Plump DJs
54 David Morales
55 Umek
56 Lee Burridge
57 Dave Seaman
58 Fergie
59 Matt Hardwick
60 Slacker [New entry]
61 DJ Luna [New entry]
62 M.I.K.E.(Push)
63 DJ Rush
64 Max Graham
65 Michel De Hey [New entry]
66 Victor Calderone [New entry]
67 2 Many DJs
68 Hercio [New entry]
69 Kai Tracid [New entry]
70 Junior Jack [New entry]
71 Flash Brothers [New entry]
72 Aphrodite [New entry]
73 Felix Da Housecat
74 Tidy Boys
75 BK
76 Miss Kittin [New entry]
77 Benjamin Bates [New entry]
78 Dave Pearce [Re-entry]
79 Anne Savage
80 DJ Vibe [New entry]
81 Cosmic Gate
82 Derrick Carter
83 Ronski Speed [New entry]
84 Armand Van Helden [Re-entry]
85 Chris Fortier [Re-entry]
86 Remy [New entry]
87 Seb Fontaine
88 Nic Fanciulli [New entry]
89 James Lavelle
90 Proteus [New entry]
91 Rank [New entry]
92 BT
93 DJ Shadow [New entry]
94 Zinc [Re-entry]
95 Lisa Pin-Up
96 Marco Bailey [New entry]
97 Darude [New entry]
98 Andy Farley
99 Ronald Van Gelderen [New entry]
100 Mark Farina
Intl News "DJ Mag Polls open" (08/25/2004)
Intl News "Tiesto in the Olympics" (12/08/2004)