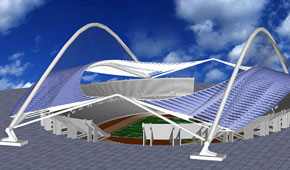 international news_12th August, 2004
Tiesto in the Olympics
Tiesto will make history this Friday, August the 13th, when he becomes the first DJ to perform at an Olympic games with the Dutch trance master taking to the ones and twos to provide the soundtrack. Earning a place in the history books Tiesto will play a 90 minute set during the parade of the athletes, part of the Olympic games opening ceremony.
The President of the ATHENS 2004 Organizing Committee, Mrs. Gianna Angelopoulos-Daskalaki, announced the historic booking saying: "Our Ceremonies will include unique Greek artistic elements along with modern and international perspectives. While it is path breaking, it is also natural, that a modern artist like Ti?sto will contribute to the celebration we're planning on our opening night. We welcome him to Athens."
The biggest DJ in the world, in 2002 he won DJ mag's annual Best DJ in the World award and in 2003 became the first DJ to sell out a stadium event playing before a packed crowd of 25,000 in Holland. For the set this Friday Tiesto will be playing a mix of tracks prepared exclusively for the event with other tracks hand picked by Tiesto for the event.
Tiesto said, "I am honored to be to be part of the biggest sports event in the world. The fact that the Games are returning to their birthplace and to the city where they were revived makes Athens 2004 very special. The opportunity to perform my music for billions of people around the globe will be the greatest highlight of my life."
Intl News "Tiesto Confirmed For Global Gathering" (2004/06/07)