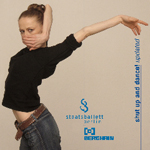 international news _ 26th March, 2007
Ballet Remade
Text by Len Iima (HigherFrequency)
Berlin is known for it's avant garde culture and artists. The newest project sees a meeting of classic ballet and modern electronica music. The Berlin Staatsballet has joined forces with minimal/techno mecca Berghain as the venue for 'Shut Up and Dance! Updated'. Berghain, with it's colourful history and reputation for the wildest parties, is now the headquarters for the Ostgut Ton label.

As for the music and production, it has been handled by Tobias Freund and Max Loderbauer (aka NSI), Roger Semsroth (aka Sleeparchive), Kristian Beyer & Frank Wiedemann (aka Ame), Lucien Nicolet (aka Luciano) and Luke Slater (under the name 7th Plain). Each artist and/or duo was simply told to make a track with no other specific instructions or criteria. Most of what was produced is a downtempo, hypnotic, ambient sound. The closest track to a club cut would be Luciano's 'Drunken Ballet' which will be released on 12" with a remix by Moritz von Oswald sometime in September.

"Shut Up and Dance! Updated" the show will run from June 27th to July 5th at Berghain, Berlin. The CD will be released on May 29th (Tentative).


Tracklisting
01. NSI / Bridge And Tunnel People
02. Sleeparchive / Perspective
03. Ame / Fiori
04. Luciano / Drunken Ballet
05. The 7th Plain / Symphony For The Surrealists

News : DJs Like It Big(21/04/2006)
Berlin Staatsballet Official Site