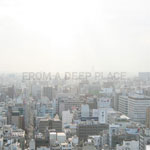 international news _ 16th March, 2007
Coming from a Deep Place
Text by Len Iima (HigherFrequency)
Hailing from Rotterdam, DJ/Producer Joris Voorn is set to release his second album. This will be his debut on his own label Green which he started in the summer of 2005. His first album "Future History" was a culmination of tracks he built in the earlier year of his career.

His tracks have found their way on to many mixes, remixes and compilations. He was also put in charge of part four of the Fuse mix series, following such artists as Dave Clarke, DJ Hell and Technasia.

This long awaited latest album is a blend of spacey house, some funkafied breaks and Joris Voorn's own unique sounds, which then becomes "From a Deep Place".

"From A Deep Place" will be released on April 13th.


Tracklisting
01. Revelation
02. A Thousand Lost Souls
03. To Embody
04. The Deep
05. Early Bird
06. Another Place
07. My People
08. May The Days Be Aimless
09. Lucid Dreams
10. Minor
11. This Is Our Fiction
12. Dirty Thoughts
13. When It Became Real
14. MPX 309
15. Listen
16. No Revolution
17. Decay
18. When it was day We Made it night
19. Blank

News : Bug Set To Light The Fuse (28/02/2007)
Party Report : WIRE05 @ YOKOHAMA ARENA (16/07/2005)
News :Underworld Headline Sate of Exit Fest(14/04/2005)