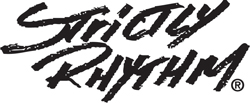 international news _ 22nd January, 2007
The Legendary Strictly Rhythm Records Returns And Now It's Digital
Text by T. Tambourine (Defected.com)
After a four year hiatus the label that defined house music throughout the 1990s announces its return to the dance music community.

The New York label first opened its doors in 1989 and quickly gained a following among club DJs thanks to a series of high quality underground tracks by the likes of Roger Sanchez, Todd Terry and Kenny Dope. In 1994 Strictly notched up its first crossover hit with Real 2 Real's 'I Like To Move It', a feat it was to repeat throughout the rest of the decade with Wink's 'Higher State of Consciousness', Ultra Nate's 'Free' and Wamdue Project's 'King of My Castle'.

In between the hits the label provided a steady output of club tracks by a huge array of respected artists from Barbara Tucker and Masters At Work to Erick Morillo, Josh Wink, Armand Van Helden, Danny Tenaglia, David Morales and DJ Pierre. Almost every house producer of repute who was active in the 1990s is represented in the catalogue.

For the first time the label's classic releases will be available for legal download as of January 29th. These will be available exclusively from www.defected.com. The Defected web site will be high jacked by Strictly Rhythm and completely taken over for a week. Here you will be able to find information about all the labels classic artists, read interviews, check out their track selections and access the downloads before anyone else.

The selection includes some of the biggest and most respected tracks including Aly-us 'Follow Me', Wink 'Higher State of Consciousness' and South St Players 'Who Keeps Changing Your Mind'. That's not all, for those of you who are die hard collectors Defected records will continue to release the back catalogue- 10 releases at a time for the next 12 weeks.

First 20 available releases :
Underground Solution / Luv Dancin
The Believers / Who Dares To Believe
Aly-Us / Follow Me
Black Magic / Freedom
Photon Inc / Generate Power
Code 718 / Equinox
Wink / Higher State of Consciousness
Logic / Blues 4 You
Armand Van Helden / Witch Doktor
Lil Mo Yin Yang / Reach
Session no.9 / Welcome To The Magic Sessions
George Morel / Morel's Grooves 4
The Boss / Congo
Mone / We Can Make It
Hardrive / Just Believe
Phunkie Souls / Tha Music
Robbie Rivera / Feel This
Michael Moog / That Sound
Erick 'More' Morillo / Dancin
South St Player / Who Keeps Changing Your Mind?

News : Grime & Garage Crews Embrace 'Urban House' (01/11/2007)