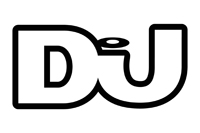 international news _ 15th January, 2007
DJs Turn To Vote
Text by Nick Lawrence (HigherFrequency)
DJ Mag, the magazine which managed to narrowly avoid disappearing off store shelves after finding a last minute parent company, is back in full swing as they once again visit their top 50 clubs in the world.

Much like their highly promoted DJ top 100, the British mag is asking for outside help for the voting but this time it is the DJs, not the punters, who get to have their say.

In last years poll 600 professional DJs voted for their fifty favourite clubs with Londonís Fabric taking out top honours. Other clubs no doubt hoping to make it back into the top ten will be Womb in Tokyo and the ever-popular Balearic club DC10.

News : DJ Magís Bag Of Surprises (27/10/2006)
News : DJs Like It Big (21/04/2006)