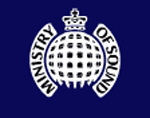 international news _ 23rd January, 2006
Ministry of Sound Pumps It Up
Text by Nick Lawrence (HigherFrequency)
The great minds at the Ministry of Sound have decided that is time that overweight dance music listeners shed those unwanted holiday season pounds. Inspired by the Eric Prydz 'Call on Me' video clip that featured temperature raising aerobics footage, the legendary clubbing brand is launching a weekly 'Pump it Up' Class starting at their club in London on the 25th of January.

The 60-minute class promises to help burn off the calories while perhaps even adding some dance moves to your Saturday night repertoire. The fitness classes are being launched just a month after the release of the latest DVD from Ministry of Sound "Pump It Up Hi Energy". The DVD boasts dance music hits with an aerobic workout based on scientific research and of course for the lads there are plenty of scantily clad women and plenty of loin thrusting action. The 'Pump It Up' range of fitness events and products is just one more arm of the dance music behemoth.

Despite the way it may sound Ministry of Sound haven't forgot about the music section of their company. This year's offering of the long running series "Clubbers Guide" has shot to no. 1 on the UK dance charts and at the end of this month Steve Angello will be releasing his "Ministry of Sound Sessions". So there is plenty to look forward to from the brand whether your interests lie in fitness or dance music.


News: Ministry Of Sound Star's Gangster Escape (20/01/2005)