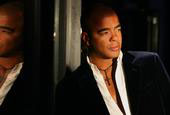 international news _ 19th April, 2007
Erick Morillo's Fast Car U Turn
Text by Jonty Skrufff (Skrufff.com)
36-year-old US DJ Erick Morillo admitted he's giving it 'at least another year of heavy touring' this week, two years after he promised to retire from DJ at 35.

The US house star told Australian magazine 3D World he's having too much fun to quit and also revealed he's changed his mind about luxury cars, since becoming the proud owner of a Bentley Arnage T.

The top of the range coupe, described on one website as 'a flawed but endearingly charismatic alternative for the genuinely wealthy' costs just under a quarter of a million dollars new, though failed to satisfy the Pacha don, he admitted, when he first got it home.

"I thought I was going to be so happy buying it and I was happy leading up to it," he mused, "(but) the minute I drove it off the lot, it was almost depressing," said Erick.

"It was like 'I can't believe I've spent that much money on a car'. It was depressing for a week- then I got over it," he added.

His attitude contrasted noticeably to his previous stance in 2002, when he took exception to being asked if he owned a Ferrari.

"Who told you that? Absolutely not: I am not a pretentious twat," he told Skrufff.

"Maybe when I'm 60, having a mid-life crisis but not before then. I think Ferraris are uncomfortable, what's the point? I think a Ferrari would be really impractical and is a pretentious fucking piece of crap," he said.
News: Pacha Pushes Past One (01/12/2006)
News: Erick Morillo's New York (Tall) Story (25/11/2005)