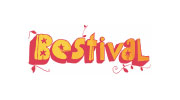 international news _ 3rd April, 2007
Bestival Draws Chemical And Beasties
Text by Len Iima (HigherFrequency)
The main headliners for this year's Bestival have been announced. The Chemical Brothers and the Beastie Boys will be taking the main stage in Robin Hill County Park.

The debut of this 3 day festival was in 2004 with Basement Jaxx and Fatboy Slim as the headliners. Due to the enormous success, great press and audience reviews as well as nominations for the best (medium-sized) festival, it was sure to continue.

This year sees the return of many attractions that were offered in previous Bestival's like the Big Top (where Carl Cox spun last year), the Bollywood Bar (a pimped out lounge with big name DJ's and a casino!) and the Hidden Disco (you have to look for it).

Tickets are on sale now, and with the line up continuing to grow, this is another must see festival for all you party goers.

Bestival 2007 will take place at Robin Hill County Park, Newport, Isle of Wight from September 7th to 9th.

Beastie Boys, Chemical Brothers, Gregory Isaacs, The Orb, Gossip, Erol Alkan, Francois K, Gilles Peterson, Carl Craig, Ben Watt, James Lavelle, Luke Vibert, Tim Westwood, Yousef, Levellers, Billy Bragg, The Maccabees, Soul II Soul Soundsytem, The Cuban Brothers, Dub Pistols, Calvin Harris, Mr Hudson & The Library, Simian Mobile Disco, Bonde Do Role, Cagedbaby and more.

News: The Chemical's 6th (27/03/2007)
News: Wu Tang & Beastie's State Of Exit 2007 (23/03/2007)