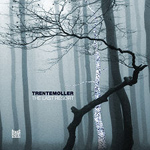 international news _ 25th September, 2006
Trentemoller- My New Album's Not For DJs
Text by Jonty Skrufff (Skrufff.com)
Danish uber-producer Anders Trentemoller chatted to Skruff this week about his decidedly downtempo new album The Last Resort and revealed that he's deliberately made it for home listening instead of the dance floor.

"This album was made from my heart, much more than my dance music, because making dance music involves more workmanship in a way while this was much more personal to me" said Anders.

"If people are disappointed, I don't care; I'm not making music for DJs," he added.

Anders, who's recently enjoyed massive clubland success remixing the likes of the Pet Shop Boys, Royksopp, Sharon Phillips and Yoshimoto, stressed he has no plans to abandon dance music altogether though distanced himself from the minimal tag, he's occasionally labelled with.

"Some people have said that my music is minimal but I've never seen it as minimal. With my dance tracks I've always tried to add layers and small details making the track develop and that is not quite what I think of minimal as being, " he complained.

"I'm also getting bored of minimal but I've always been a bit bored of it," he added, "I think that the minimal scene needs a fresh kick."

Trentemoller- The Last Resort is out shortly on Poker Flat Records.
Release : Trentemoller / The Last Resort (06/10/2006)