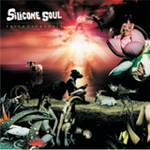 international news _ 4th September, 2006
Silicone Soul Launch Moral Crusade
Text by Jonty Skrufff (Skrufff.com)
Scottish electro-tech duo Craig Morrison and Graame Reedie aka Silicone Soul released details of their third album 'Save Our Souls' this week and revealed that the album title is more than just a clever pun.

"I suppose on one level , the title is a call to arms to save (our souls) from the issues facing today's society," Craig explained, "From the bland homogenised popular culture and lifestyles of today and the culture of fear and loss of liberty, to the immorality and current obsession with celebrity and reality, which are so prevalent."

Speaking to Skrufff last year, however, Craig admitted their concerns don't stretch to advocating Puritanism, with drinking an integral part of their lives.

"When we go abroad promoters tend to be quite surprised by how much we drink," he said.

"I think it's a Scottish thing more from Glasgow, people just seem to drink a lot. I also think itŐs a working class thing, there's a very big drinking culture for sure."

Silicon Soul- Save Our Souls is out on September 25 on Soma Records.