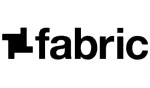 international news_14th September, 2004
Fabric 5th Birthday
Still going strong as competitors fall by the way side London club Fabric celebrates it's 5th birthday next month in usual Fabric style with 3 nights of bass fuelled mayhem.
The action starts on Thursday 14th October with a night dedicated to the cream of drum and bass, 3 rooms and 27 different artists all pushing the legendary Fabric soundsystem to the max. Andy C, DJ Hype, Dillinja and Lemon D, Goldie, Grooverider, DJ Zinc Fabio Peshay, Krust Die Randall Shy FX High Contrast and Majik will be spinning some vinyl of fury with a crew of MC's keeping the crowd jumping to the early hours.
Friday 15th highlights Fabric's ongoing commitment to pushing the break beat scene with a jam packed night of some of the scene's biggest stars. Performing live will be Death in Vegas and Breakstra and DJ'ing will be the Plump's, Adam Freeland, Stanton Warriors, Scratch Perverts, Aim, Richard Fearless, Joe Ransom, Ali B, Fabric Allstars and, (gasp) Talvin Singh.
Saturday keeps it coming with Craig Richards, Terry Francis and Andy Weatherall headlining room 1, Underground Resistance's Rolando, Stacey Pullen, Suburban Knight and Colin Dale doing the business in room 2 and Maurice Fulton, Darshan Jesrani and Joakim in room 3.
Another weekend of audio overload at Fabric except this time there's an excuse for celebrations and with ques for regular events we recommend camping outside to make sure you get into this one!
MUSIC WITH JEFF MILLS AND LAURENT GARNIER @ FABRIC, LONDON / Even Info (16/09/2004)
Aim "Fabriclive 17" / Release Info (16/08/2004)
Akufen "Fabric 17" / Release Info (26/07/2004)
Adam Freeland "Fabriclive 16" Release Info (18/06/2004)