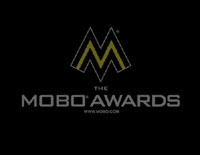 international news_12th September, 2004
Homophobic Reggae Acts out of MOBO Awards
The MOBO, (Music Of Black Origin), awards have established themselves in recent years as the premier awards ceremony amongst black artists all over the world. Drawing artists from hip hop, reggae, R&B, and breaking urban music the awards, like many others in the music industry calendar can provide an artist with great promotional and financial rewards if successful in winning one of the 18 categories.
Two acts have been dropped from the nominations for Best Reggae Single at this years awards though because the artists concerned, Elephant Man and Vybz Kartel, have refused to issue statements apologising for previous anti gay statements.
A spokesman for the MOBO's said, "Despite assurances from the artists representatives that since their controversial tracks, they have personally moved on positively as artists and are willing to declare this publicly... MOBO have not yet received written apologies as previously promised. We have therefore alerted the Academy to this situation and a decision has been taken to withdraw the nominations for Elephant Man and Vybz Kartel."
There has been mounting pressure throughout 2004 by Gay activist groups such as Outrage! Campaigning for artists with homophobic sentiments to be abandoned by labels, promoters and fans alike. Although it may be an uphill battle to change ingrained opinions that many people have towards gay people the decision by the MOBO's is definitely a step in the right direction.