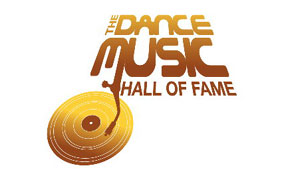 international news_8th September, 2004
Dance Music Hall of Fame
Yet another awards ceremony of sorts the Dance Music Hall of Fame has been set up to recognise the achievements and contributions from some of the industry's figureheads. Says David Silverman, Chairman of Tommy Boy Entertainment and Hall of Fame board member, 'Since the beginning, the dance music genre has been largely ignored and dismissed by most of the music industry press and other music industry professionals. There are legendary producers and artists in the dance music industry that have laid the foundation for the popular musical styles of today, including rap and hip-hop, yet they have never been acknowledged for their work'.
Artists that will be honoured at this, the first of what is due to become an annual ceremony, include Barry White, The Bee Gees, Donna Summer, Giorgio Moroder & Pete Bellotte, Tom Moulton, Larry Levan, David Mancuso and Tee Scott. With strong support from the industry the event will feature performances by Thelma Houston and Evelyn "Champagne" King who will both be inducted to the hall of fame at the event with their singles Don't Leave Me This Way' and 'Shame'.
A panel of over 1000 music industry figures choose from the nominations with people such as John "Jellybean" Benitez, Joey Carvello, Mel Cherin, Michael Ellis, Dimitri from Paris, Frankie Knuckles, Jurgen Korduletsch, Brad LeBeau, John Luongo, Guy Moot, Vince Pellegrino, Cory Robbins, Pete Tong, Cary Vance, Louie Vega, Pete Waterman and Judy Weinstein using their lifelong expertise to decide the eventual candidates to be inducted.
The first event is due to take place on the 20th September at Spirit in New York, for more information check out their website