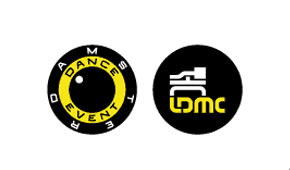 international news_8th September, 2004
More Music Conference's - Amsterdam Dance Event
Time for yet another music conference, this time that small European country and churns out an inordinate amount of music compared to its population Holland is the host at the annual Amsterdam Dance Event. Taking place from the 21st to the 23rd of October the dutch city will be descended upon by countless music fans as well as the 300+ acts and artists booked to play at the event.
Among the artists playing are Joey Beltram, Mylo, Black Strobe (DJ + FX), Josh Wink, Sander Kleinenberg, Todd Terry, Luke Slater, Lisa Lashes, Bart Skils, DJ Roog, Ben Sims, James Ruskin, King Britt, Alter Ego, Johan Gielen, Darren Kay, Armin van Buuren, Mocky, Rednose District, Alexander Koning, Ricardo Villalobos, Quazar, Rino Cerrone, Def Jaguar, Dynarec, Manhead, Mauricio Aviles, B Jules, Bolchi, Gene Farris, Joost van Bellen, Master Age, Plastyc Buddha, Feel Good Productions, Andrea Frola and Oxtongue.
People from all areas of the industry, labels, distributors, artists, promoters, press and of the course the fans will chat in the day and get down to it at night at one of the many seminars and events taking place around the city, this years hot topics for dicussion are festivals and tourism, management roles and mp3's within the industry. There will also be a keynote speech by former kraftwerk member now a professor at the Berlin college of arts Karl Bartos.
With acts yet to be confirmed it looks like this is going to be one of the highlights in the dutch cultural capital's music calender, for more info check out