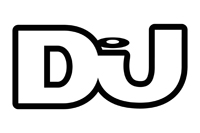 international news _ 10th October, 2006
DJ Magazine Faces Uncertain Future
Text by Jonty Skrufff (Skrufff.com)
Future Publishing have announced that they're selling or closing DJ Mag within a month, meaning the dance magazine will shut down at the end of October unless a buyer can be found.

Magazine editor Lesley Wright admitted the publisher's decision 'did come as a surprise' though stressed she's optimistic the long-running title will survive.

"Negotiations are already taking place about the sale of the mag and, as far as all DJmag staff are concerned, it's business as usual," she said. "We're all knee deep in our Top 100 DJs issue, the biggest of the year."

However, one senior staff member told Skrufff he's 'not very hopeful' at the prospects of a sale while DJ Mag founder and business chief Charles Ward limited his predictions to saying 'time will tell'.

New Skrufff contributor Dave Clarke blamed the state of mainstream UK club culture for prompting the magazine's crisis.

"Dance music with its leftfield niches seems to be reinventing itself with gusto, I have never seen such a healthy worldwide scene," said Dave, "So to possibly lose this magazine says more about how dance music has been managed by the soul boy mafia."

"I am actually quite sad about this news," he added, "I have always found DJ the least sensational and most workmanlike of all the UK based dance mags, it has been around for a very long time and deservedly so. However, the internet is quicker to react and record reviews seem to be a dated proposition now. And the DJ top 100 poll is my least favourite issue," he said.

Judge Jules was more sympathetic telling Skrufff "I hope that the rumours regarding DJ Mag closing down don't prove to be true."

"It's been an essential backbone to both dance music and DJs in general for as long as I can remember and I hope they find a buyer so the magazine can continue far into the future," he said.

Future will be publishing two more issues (including the Top 100 special at the end of October).