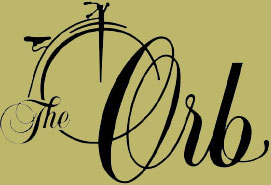 international news_27th October, 2004
The Original Orb Reunite For One Night Only
Ambient fans in London will have a treat in store this Friday as the original members of seminal ambient tripsters The Orb reunite for the first time in 10 years to DJ together for one night only at a special event organised by Dragonfly Records to celebrate the launch of Pogo's new album 'Wingmakers'.
Original members Jimmy Cauty, (KLF and Black Smoke), Alex Paterson (The Orb) and Youth (Dub Trees & Killing Joke) will play in the White Room joined by Matt Black (Coldcut/Ninja Tunes) and Pathaan (Stoned Asia & Ministry of Sound) to complete one of the best chillout lineups at any event in London this year. But that's not all, following the release of their latest album, 'Bicycles & Tricycles' a couple of months ago the Orb will premiere a new single called 'Appletree' at the event.
The Blue Room (main room), slightly overshadowed in the press by the going's on in the mian room will feature some of the biggest names in trance with Serge Souque/The Antidote, Pogo, Humphrey Bacchus, Nick Jones, Henry Seligman, Tristan and Quadra hammering it out on the dancefloor with Samba & Latino DJ's in room 3. Sponsored by a well known Tequila company the DJ's in room 3 have come direct from Brazil bringing South American vibes, aided by promised free tequila and coke.

From 9pm - 7am it's going to be a night worth remembering, but with free drinks we're not sure that many will!
ROOT & BRANCH feat. ALEX PATERSON(THE ORB) / Party Report (27/08/2004)

The Orb Official Site
Dragonfly Official Site
Jimmy Cauty Official Site