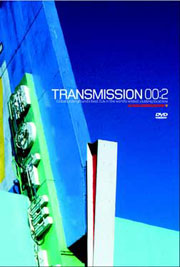 international news_27th October, 2004
Global Underground Tour DVD
Experience life on tour with some of the world's biggest DJ's as Global Underground takes you on an electronic road trip around the world with the release of their new DVD, Transmissions 00:2.
Footage of GU tour DJ's performing at the labels events around the world is intermingled with snippets of life on tour at some of the worlds most diverse and exotic clubbing locations. Starring Dave Seaman as he plays to an ecstatic crowd in his second home of Melbourne, James Lavelle playing in the beautiful Catalonian city of Barcelona in Spain, Nick Warren in the breathtakingly dramatic country of Iceland and Steve Lawler on tour from Birmingham to Slovenia Transmissions 00:2 documents life on the road with the new age musician.
The 75 minute DVD also includes Danger of Death by Failing - A Visual journey around the world, Bucharest club Kids - Romanian clubbers close-up, GU images from around the world and GU artist bios and music.

Out in the UK and the rest of the world on 1st November and US/Canada on 16th November.