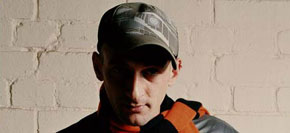 international news_22nd October, 2004
Free Album Downloads!
French label Audio Families has been causing a stir in music circles recently since they went one better than the free cover mounted CD by giving away free albums from some of dance music's most talked about artists.
Previous free mixes by David Duriez, D' Julz and Dan Ghenacia have all gone down a storm but the latest mix by Crosstown Rebel's main man Damian Lazarus is outstripping all others with a reported 10,000 downloads to date. The rush by fans in over 38 countries to download the mix had been causing some problems for the Audio Families server but their mates over at DJ Mag in the UK have stepped in backing up the service on their own servers.
The mix sees Damian delivering his fresh and unique sound best described as dirty & deep, electro house. Minimal bleeps and grinding synths are carried with funky guitars on this mix that's better than many full price competitors.
For 4 full free albums including full track listing and art work ready for you to print out check their website to get your fix of new fresh music legally for free!