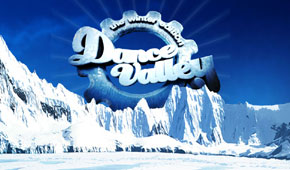 international news_17th October, 2004
Dance Valley Winter Edition
Following on from their summer sell-out success and as a continuation of their 10th anniversary celebrations organisers of Dance Valley, Hollands largest dance music festival have announced plans to hold a winter version of their multi arena electronic extravaganza.
Due to be held on the 4th December at the Brabanthallen exhibition centre in Den Bosch it's the first time the venue has been used for an event of this kind with the 8 arena event looking like its going to be the biggest party in the northern hemisphere this side of 2005. A MASSIVE line-up of DJ's and live acts are scheduled to play at the event including Sven Vath, Dave Clarke, Yoji Biomehanika, Richie Hawtin, Judge Jules, Armin Van Buuren, Sander Kleinenberg and Sister Bliss from Faithless truly recreating the vibes and choice of their summer event.
A night long 12 hour music marathon attended by up to 40,000 party people the event is the perfect way to finish off what has had one of the best dance music calendars ever. For more details along with ticket information check out the events homepage.
Full Line-up
Mainstage
Sven Vath (GER)
Trevor Rockcliffe (UK)
Umek (SLO)
Pascal FEOS (GER)
Matthew DeKay (NL)
Randy Katana (NL)
MC Stretch (EU)
Dave Clarke (UK) - Live
HQ
Yoji Biomehanika (JAP)
Proteus (FIN)
Scot Project (GER)
Lisa Lashes (UK)
Tom Harding (UK)
Anne Savage (UK)
JP (NL)
Fausto (NL)
Dave Randall (UK)
Rossi (NL)
MC Da Silva (NL)
Lab 4 (UK) - Live
Concept
Richie Hawtin (CAN)
Marco Bailey (BE)
Darren Kay (AUS)
Valentino Kanzyani (SLO)
Marko Nastic (SER)
Alexander Koning (NL)
Preach (CAN)
Montana (NL)
Bart Skills (NL)
MC Paul T (EU)
Hertz (SWE) - Live
Eurogrooves
Judge Jules (UK)
Armin Van Buuren (NL)
Flutlicht vs S.H.O.K.K. (CH)
Johan Gielen (NL)
Marcel Woods (NL)
Jean (NL)
Cor Fijneman (NL)
Tommy Pulse (NL)
Marcos (Euphonic) (UK)
MC Spyder (NL)
Evlo
Sander Kleinenberg (NL)
Sister Bliss (Faithless) feat. Sudha (Percussion) (UK)
Jack de Marseille (FR)
Remy (NL)
Marcella (NL)
Max Lanfranconi (ES)
Nami Suker (ES)
Miss Nine (NL)
Sander E (NL)
A Decade of Dance
Kevin Saunderson (USA)
Dimitri (NL)
Jochen Miller (NL)
Prinz (BE)
Dano (NL)
Erick Pike (NL)
Steve Carta (UK)
Phuture 303 LIVE (USA) - Live
Acid Junkies (NL) - Live
Electronation
Dave Clarke (UK)
Ellen Alien (GER)
DJ Godfather (USA)
Terry Toner vs Herr Arter (NL)
Anthony Rother (GER) - Live
Keith Tucker aka DJ K1 (USA) - Live
A Commitment to Chill
DJ Hennie V (NL)
DJ Elke K (NL)
Dutch Ambient/Acid Federation feat: Mr Delete (NL) - Live
Dance Valley Event Info (07/08/2004)