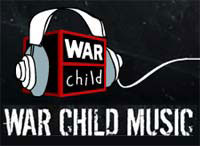 international news_13th October, 2004
War Child Charity Mini Album
War Child, the UK based charity that works with and supports young victims of war in affected regions around the world has last week launched its latest music based fundraising project releasing tracks donated from artists on a download only mini album.
The five track release includes 2 that are likely to appeal to avid dance music fans, a special acoustic version of 'Push and Shove' from Fatboy Slims latest album Palookaville co-written by Justin Robertson and an epic 8 minute A DJ Hell remix of 'West End Girls' by the Pet Shop Boys, previously only available in the UK as a white label. The mini album also includes guitar based contributions from UK indie stars The Strokes, The Kaiser Chiefs and My Computer.
Totally a non-profit organisation 70 % of the 3.50 GBP download price goes straight to the charity helping help some of the world's most unfortunate casualties of war. Warchild have reported the September launch of the release to have exceeded all their expectations, a testament to the great artists who have generously contributed their music to such a worthy cause.
For more information as well as to purchase the music check out the website