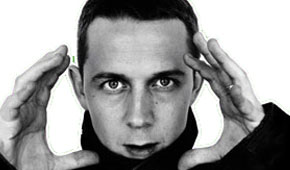 international news_25th November, 2004
Giles Peterson Worldwide Awards
Radio 1's Jazz and Broken Beat guru Giles Peterson has announced details of his annual Worldwide Music Awards for 2004. Voted for by listeners of his weekly show the awards give the public a chance to give their opinion on this years musical offerings.

The response to the awards have been so massive that the organisers have decided to throw a party for this years awards due to take place at Cargo in East London on the 15th December that will feature live sets from Sa-Ra, Ty and Eska.

Last year the organisers went one further announcing the top 5 in each category on Giles's Special Awards Radio show and this year they are planning to do the same. Awards in 2004 will recognise this year brilliance for WW Album of the Year, WW Track of the Year, Club Night, Label, WW Session, Compilation The John Peel 'Play More Jazz' Award.

The results can be heard in two special shows, the first on the 19th of December when all the winners will be announced along with Top 20 tracks and Top 10 albums. The second part is a boxing day special on the 26th December when live highlights from the awards will be broadcast.

For more information and for a flavour of what to expect check out Giles Petersons weekly show on BBC Radio 1.