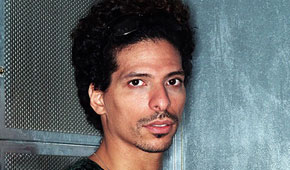 international news_17th November, 2004
Kingsoftomorrow.net
Defected Records superstar Sandy Rivera has just launched his website bringing the premier league producer equal with so many others who have recently rushed to the net. A very nice flash animated site gives fans the chance to see an array of fabulous pictures of Sandy, his tour dates, discography, a video interview with Sandy, a 60 minute mix and wallpaper for your desktop.

And if that isn't enough he has announced details of his new album exclusively on the site. Out in Febuary 'Trouble' is advertised as 100% sample free and showcases new artists and new sounds. Sandy has worked with a variety of artists on the album and from the tasters heard before the full launch the album promises a range of new and original styles confirming Sandy's position as one of Defected and house music's top stars.

Tracks off the new album can also be heard at the site, for all things Rivera go to...