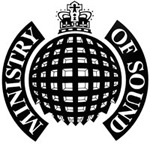 international news _ 29th May, 2006
UK Al Qaeda Bombers Targeted Ministry Of Sound
Text by Jonty Skrufff (Skrufff.com)
Seven alleged terrorists based in Britain talked about blowing up Ministry Of Sound's London headquarters, a court heard this week.

Prosecutors at the Old Bailey played a secret recording which they said had been made by MI5 at Jawad Akbar's home in London 2 years ago in which Akbar described the club as a 'soft target' and discussed working there, with fellow alleged conspirator Omar Khyam.

"What about easy stuff where you don't need no experience and nothing and you could get a job?" Akbar allegedly said prompting Khyam to respond "If you get a job in a bar, yeah, or a club, say the Ministry of Sound, what are you planning to do there then?"

"Blow the whole thing up," Khyam replied, adding 'the biggest nightclub in central London where no-one can even turn round and say "Oh they were innocent" those slags dancing around."

Several Ministry Of Sound staff told Skrufff the official company word on the development was 'no comment, no comment, no comment'.

The global clubbing conglomerate was also adversely affected by terrorism last month in Egypt when bombs exploded in Daham, some 45 minutes away from their just about to be opened new club in Sharm El Sheikh. Ministry subsequently delayed opening plans by a month and is now scheduled to launch on June 3.
Ministry of Sound Official Site