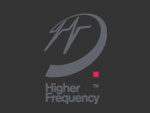 international news _ 26th May, 2006
100 Hour Promo Mix
Text by Nick Lawrence (HigherFrequency)
In the tradition of American magician/crackpot David Blane a British man named Matt Solo, known on the club circuit as DJ Promo, will attempt to break the current world record for the longest continuous DJ session. DJ Promo will be staging a 100 hour long mix in an attempt to break the current 84 hour record set by fellow Brit, Genix. This grueling and slightly delusional task is being undertaken to help gain recognition for two charity organizations, homeless magazine the Big Issue and cancer based organization Challenge.

During this 100 hour marathon, taking place from June 12th to June 15th, there must be no longer than a ten second gap between any two tracks and there must be at least one person dancing at all times, which will quite possibly mean that DJ Promo's family will be left with very sore legs after the four day adventure.

This Guinness World Record attempt will take place at Federation Square in Melbourne Australia, where early last year Aussie rockers Regurgitator staged a Big Brother-esque stunt, recording an album locked in a Perspex bubble in full view of the public.