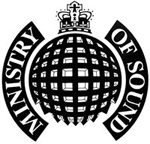 international news _ 15th May, 2006
Ministry Of Sound Radio Reaches for the Digital Sky
Text by Jonty Skrufff (Skrufff.com)
Ministry Of Sound Radio is to begin broadcasting digitally from Monday June 5 in a link up with European satellite network Sky TV, bringing the acclaimed 24 hour dance station a potentially huge new audience.

"By extending our service onto the Sky network this means anyone with a Sky box in the UK or Europe can listen to Ministry of Sound Radio through their TV in crystal clear quality," said station chief Ollie Embden, "These are exciting times and the move to Sky gives us the chance to interact with a whole new UK audience."

The station recently restructured their roster to focus on a tighter pool of DJs including Anne Savage, Jazzy M, DJ Pathaan and the Skrufff Show, with most presenters now hosting weekly shows at regular times (the Skrufff Show is every Tuesday from 18.00-20.00 GMT+1)

"Ministry of Sound Radio has been providing consistently high quality dance music radio for the past six years and as the station develops we're going to keep doing what we do best and raise the bar even more to improve our service," Ollie promised,

"With the launch to Sky, the station is even more about offering exciting, fun and quality output and we're really looking forward to hitting a larger audience and are committed as always to breaking new music and providing quality original content," he said, "And for anyone who doesn't have a Sky box or live in Europe they'll still be able to check us out on the web at ministryofsound.com/radio."