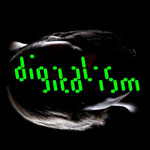 international news _ 22th March, 2007
The Dawning of Digitalism
Text by Len Iima (HigherFrequency)
The long awaited debut album from German electro duo Digitalism is set to be released. Jens Moelle and Ismail Tuefekci have already made a big impression with their singles "Zdarlight", "Jupiter Room" and "Idealistic". They have remixed the likes of Daft Punk, Tiga, Klaxons, Cut Copy and Depeche Mode (officially), while doing some white label remixes as well. Their approach to sound is a mellower electro feel with some guitar thrown in for good measure.

They are a part of the Kitsune label, where Jens Moelle released a solo project EP under the alias 'Palermo Disco Machine'.

The two have played along side Tiga at Electraglide 2005, and have continued to tour worldwide. Following the release of "Idealism", they will once again embark on a global journey, most likely coming to a city near you.

"Idealism" will be released on May 9th in Japan and May 21st in the UK.

Tracklisting
01. Magnets
02. Zdarlight
03. I Want I Want
04. Idealistic
05. Digitalism in Cairo
06. Departure From Cairo
07. Pogo
08. Moonlight
09. Anything New
10. The Pulse
11. Home Zone
12. Apollo-Gize Final Mix
13. Jupiter Approach
14. Jupiter Room
15. Echoes