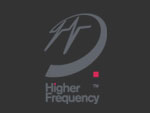 international news _ 16th March, 2007
Indian Cyber-Cops Arrest 287 Ravers
Text by Jonty Skrufff (Skrufff.com)
Indian Police who arrested and detained all 287 revellers attending an all-night party in Pune on drugs charges last weekend, planned the raid after monitoring international psy-trance websites, they revealed this week.

"Such rave parties are definitely on our radar, and we take necessary preventive action whenever we get any information about such parties," Joint Commissioner of Police, Law and Order, Arup Patnaik told Express India news, "One way to prevent such rave parties is to keep a close watch on the internet and on sites like Orkut, where people pass invitations to the parties," he confirmed.

The cyber-cops apparently spotted the'Festival of Colours Holi Party' was on leading portal Isratrance, who stressed their anti-drug stance immediately after the raid, before shutting down their Indian trance party forum the following day. The arrested revellers, meanwhile, spent several days locked up in India's infamous Yerwada, with 271 of them subsequently being released on bail though ordered to report to the police station every two weeks. The partygoers, described in the media as the children of 'top IT professionals, defence officials, senior bureaucrats, police top brass and politicians' (Financial Express), face a year of 'rigorous imprisonment' if found guilty.

"After the bail we will have to wait till the charge sheet is filed," defence lawyer, V Kakade told CNN-IBN, "The charges are that they have consumed drugs. We have sent blood samples of the accused to the forensic labs and we are waiting for the reports."

Following the highly publicized raid, officers from the Anti Narcotics Cell (ANC) cops told reporters that ketamine, LSD and cocaine are 'integral parts of rave culture', local portal DNAIndia.com revealed.

"Raves are characterised by high entrance fee, rampant drug use and 'chill rooms', where ravers go to cool down and often engage in open sexual activities," a senior officer from the Narcotics Control Bureau, Mumbai added.


News :Ravers Banned From King's Forest(17/01/2007)
News :Israel Issues Goa Al Qaeda Alert(18/12/2006)