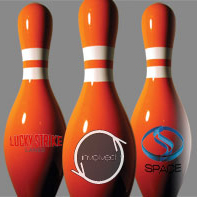 international news _ 17th March, 2006
Pete Tong Stuck in the Gutter
Text by Nick Lawrence (HigherFrequency)
Ever wondered what Pete Tong looks like in bowling shoes? Well, if you are heading to this year's Miami WMC then you may just get the chance to find out. The voice of Radio 1 will be hosting the first annual DJ Bowl-a-thon. Held at Lucky Strike on Miami Beach, the competition will pit the likes of Sander Kleinenberg, Deep Dish and Nick Warren against their peers in the mental battle that is ten pin bowling. Although considering the venue is equipped with DJ equiment there is surely a chance that someone will trade in their bowling ball for decks.

This unique event is being staged by Space and Involved. As we reported previously, Involved is a US based charity group with strong links to the DJing world thanks to the involvement of Steven Coe aka Sasha's dad. Advance tickets are available at $25 for spectators and a mere $60 if you wish to take part in the fun and games alongside your favourite superstar DJs. Tickets are available online.

In addition to this more unusual fundraising event there are also VIP passes for various events during Miami WMC up for auction on the Involved website. All money raised by Involved is headed to the good people over at UNICEF who are doing their best to help children in need.
News: Sasha and His Dad Get Involved