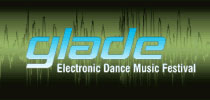 international news _ 13th March, 2006
UK Cops Issue Summer Rave Alert As Glade Festival Confirms
Text by Jonty Skrufff (Skrufff.com)
West Country police issued a warning to free party organisers this week that they are pooling resources to stop unlicensed outdoor raves happening in Southern England, with particular attention being paid to the traditional party period around the summer solstice.

The BBC reported that The Wiltshire, Avon and Somerset, Devon and Cornwall, Gloucestershire and Dorset police forces have all teamed up, apparently alarmed that the absence of Glastonbury Festival could tempt dance fans into staging their own parties.

The latest crackdown followed a similar operation last year, when police were equally afraid of ticketless Glastonbury revellers roaming onto their patch.

"Anyone who is thinking of coming to Devon or Cornwall to arrange an illegal rave is warned that we are prepared to stop them," Inspector Norman Amey of Honiton Police told the North Devon Gazette, when he announced a five mile exclusion zone around one suspected rave site last June.

"The airfield at Smeatharpe has been targeted previously, and we will be putting a specific operation in place to prevent mass trespass or illegal raves at the site. We have the powers to stop these illegal gatherings and to seize equipment, and will do so if necessary," he threatened.

The new police warning coincided with certain to be sold out Glastonbury spin-off festival the Glade announcing their dates for this year (14-16 July) though as festival chief Nick Ladd told Skrufff last year, they've always been as tough as Glastonbury regarding ticketless fans from the first year.

"We have to take the issue of gatecrashers quite seriously because if the council see that we have people getting in over the fence, it will jeopardise the licence for next year in the same way it did for Glastonbury," said Nick.

"There were hardly any fence jumpers, although about a hundred and fifty people without tickets were nicked by the security and police outside the fence and escorted away from the site, the first year. Anybody who was caught twice got done for trespassing," he said.