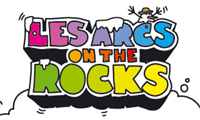 international news _ 13th March, 2006
France On The Rocks On the Piste
Text by Jonty Skrufff (Skrufff.com)
Leading Paris/ Corsica club promoter Ed Parissi chatted to Skrufff this week about his upcoming skiing party in the French Alps and confirmed that Simian Mobile Disco, David Duriez and Daft Punk/ Justice mainman Pedro Winter will be headlining the week long event.

All the DJs on the bill are playing for the holiday rather than a fee, Ed explained, offering unusual interaction opportunities for clubbers making the trip.

"The festival is a week of sport, traditional meal, parties and in essence it's a lifestyle festival, you'll never do such things again, whether that's ice skating with the DJs from Paris' hippest club Le Baron, dancing on an Hexstatic video-bootleg set on an open air large screen, or dancing with the Simian Mobile Disco guys," he said.

"The way I've selected the DJs is that they must be easy going and not have that DJ-star default smile all the time," Ed continued, "And to tell the truth, almost all of them have played for me before at another event I run called Calvi On The Rocks in July in Corsica, so I know they are open to a new concept of entertainment. It's like a holiday for them, a break in their schedule, and perhaps a way to make some connections between each other."

The event takes place around vintage station Les Arc 1800, two hours drive from Lyon (and accessible via an 8 hour Eurostar train from London) and brand new resort Arcs 1950. For more information, check the site below.