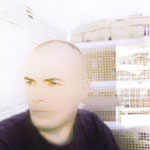 international news _ 19th June, 2006
Scan X's Techno Go Slow
Text by Jonty Skrufff (Skrufff.com)
F Com uber-producer Stephane Dri (aka Scan X) is set to release a new two track record the Magnet EP which is markedly slower than his usual techno tempo.

"The idea was to create hybrid track between techno and electro, with a few minimal influences, selecting the best of each style whilst keeping my own musical personality," he explained.

"Because if you look at electronic music at the moment, electro and minimal are the two most influential styles but most of the records are similar. What I'm trying to do with my music, now more than ever, is to surprise myself and to do things in my music that 'I'm not supposed to do' or that people don't expect, because I really think that's one of the keys to improve the evolution in my music."

The new tracks bump along at a decidedly electro-house pace of 131 bpm, the same tempo fellow techno star Misstress Barbara also recently used for her new single.

I don't think it's a trend, though it's definitely a consequence of electronic music being played in clubs again nowadays rather than in big spaces like it used to be," he suggested. "And another reason is that both producers and listeners are increasingly looking for music that works as home as much as being danceable to in clubs. It's about looking for the perfect compromise between music for the body and music for the mind," said Stephane.

Scan X's new 12" "Magnet / Beside" is out 19th June on FU F Com.