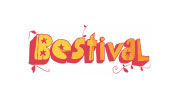 international news _ 9th June, 2006
Rob Da Bank Wears Sunday Best
Text by Nick Lawrence (HigherFrequency)
Recent Fabric series contributor Rob Da Bank is back again this year with his 3 day boutique music festival that was voted best medium-seized festival and most innovative festival at the 2005 UK Festival awards. Bestival, which is organized by Rob Da Bank's Sunday Best crew, will be held on the 8th, 9th and 10th of September at a park in the heart of the Isle of Wight.

Brian Eno has recently been added to a lineup of bands and live acts that includes the Scissor Sisters and the Pet Shop Boys who are on tour for the release of their new album "Fundamental". There is however plenty of cross appeal at Bestival thanks to a huge DJ lineup that involves Ricardo Villalobos, Cass & Mangan and Carl Cox with an old school techno set.

Bestival was started back in 2004 by Sunday Best. Sunday Best started off running weekly parties in London during the late 90's but this soon spread over to Ibiza where they successfully ran chill out events featuring the likes of Groove Armada and Goldfrapp. More recently though Sunday Best has been operating as a record label and was responsible for releasing Grand National's indie hit "Kicking the National Habit".

Live Lineup
1990s, Amadou & Mariam, Barry Peters Halifax Hospital Radio, Bikini Beach Band, Boy Least Likely To, Brakes, Breaks Co-Op, Caged Baby, Christ, Crazy P, Devendra Banhart, Eberg, Electronic Elvis, Envelopes, Fence Collective presents The Pictish Trail, Get Cape.Wear Cape.Fly, Good Shoes, Grizzly Bear, Guillemots, Hot Chip, Hush The Many, I Like Trains, Jamie T, James Yorkston and The Athletes, Jeggsy Dodd, Jeremy Walmsley, Jim Noir, Joana And The Wolf, John Martyn, Kanda Bongo Man, Kelley Polar, Kid Carpet, Kid Creole & The Coconuts, King Creosote, Kish Mauve, Kitty Daisy & Lewis, Klaxons, Lily Allen, Love Is All, Magnetophone with Sonic Boom and Kwaing Creasite, Mara Carlyle, Max Sedgley, Maya, M Craft, Metronomy, Mi & L'au, Mistys Big Adventure, Motion Pictures, Mr Hudson & The Library, My Robot Friend, Mystery Jets, New Young Pony Club, Noisettes, Pet Shop Boys, Psapp, Rachid Taha Band with special guest Brian Eno, Rumble Strips, Shitdisco, Scissor Sisters, Scritti Politti, Semi Finalists, Solid State Revival, Son Of Dave, Switch, Sugardaddy, The Aliens, The Boy Least Likely To, The Cuban Brothers, The Egg, The Fall, The Long Blondes, The Pipettes, The Stranglers, The Sunshine Underground, The Young Knives, Tilly And The Wall, Tunng, Vetiver, Yes Boss, Youngblood Brass Band

DJ Lineup
Albino Monkey, Alfredo, Ali B, Annie Mac, Annie Nightingale, Appleblim & Shackleton, Ashley Beedle, Bent, Biggabush, Blackgrass, Blackbeard, Bobby Friction & Nihal, Bugged Out Chilled Out / Erection Section, Carl Cox, Cass & Mangan, Chris Coco, Coley (Luv Jam), Cosmic Fury - Tom Middleton & Fred Deakin, Crimes Against Pop, Daisy Daisy, Dave Bird, Dennis Alcapone & Blood & Fire Soundsystem, Different Strokes, Digital Mystikz & Sgt Pokes, DJ Derek, DJ Marky, DJ Reset, DJ Zinc, Dr Rubberfunk, Dub Pistols Sound System, Eclectic Method, Eddy Temple Morris, Erol Alkan, Feeling Gloomy, Filthy Dukes, FortDax, Flower Power, Greg Wilson, Guilty Pleasures presents I'm Not In Love, Heatwave (Punchline) & MC Rubi Dan, Hodad's Surf Psyche & Liquid Film Experience, Huw Stephens, IDC, Jazzanova, Joe Driscoll, John Stapleton, Justin Robertson, Kitty Daisy & Lewis - 78rpm DJ set, Kode 9, Krafty Kuts, Kraak En Smaak, Krooks, Lindstrom & Prins Thomas, Mary Ann Hobbs, Michael Cook, Mixmaster Morris, M?m, Nathan Fake, Nick Faber, Nick Luscombe, One Deck And Popular, Paddy Freeform, Planet Pendulum, Phat Phil Cooper, Phil Mison, Plastic Operator, Plump DJs, Prince Partridge, Punk-A-Wallahs, Raff Daddy, Ricardo Villalobos, Ricky Redhead, Rob Luis, Rob da Bank, Ross Allen, Shantel, Skream, Soft Rocks, Sombrero Sound System, Sonic Boom, Subway (laptop set), Tayo (dub set), Terry Hall, The Black Dog, TM Juke DJ set with Alice Russell, Trouble DJ's & MC Ratty, Touch?, Ulrich Schnauss, Various Production, Vicarious Bliss, Yoda.