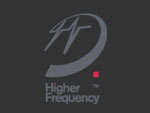 international news _ 2nd June, 2006
MTV and Microsoft Spit Out Sour Apple
Text by Nick Lawrence (HigherFrequency)
MTV has this month launched their new mp3 download service called Urge, meaning that their millions of teenage fans will now be able to purchase music online with their parents credit cards. At this point in time it is possible to sign up for a free 14 day trial which promises to grant access to all of the Microsoft created download tool's features.

After the trial period is over, users will be able to subscribe for US$9.95 per month or purchase single tracks for 99c. Interestingly there is a separate, more expensive, pricing structure for people who want to use their music outside of the confines of their darkened computer rooms. This sort of restriction sees the definition of ownership further blurred as mp3 sales continue to strengthen.

In addition to the mp3 downloads Urge subscribers will also have access to 130 online radio stations just in case all the currently available free to air stations aren't satisfying their hunger. While many portable players will be supported by Urge there is of course one that will not be able to link up with the download program. Microsoft and MTV may be suffering from slight megalomania as this decision will block out 800 million customers worldwide.