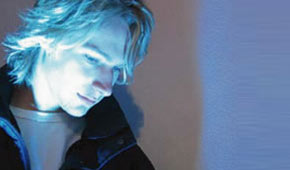 international news_17th June, 2004
Renaissance Digital Mix
James Zabiela, the newcomer who has gone from Graphic Designer to superstar DJ in under 2 years confirms his position as one of the scene's heavyweights, releasing his first compilation for the UK club in association with US based System Recordings.
Currently in Japan working with pioneer on their next generation of DJ hardware James is becoming known for his technical expertise and forward thinking approach to DJ'ing with this album mixed live using a combination of the latest CDJ 1000's, a DJM600 mixer and a EFX500 effects unit.
A collection of Remixes, reinterpretations and a smattering of new tracks the second CD has a short video from the master himself explaining his technical tricks used in the mix. Released at the end of July for those who can't wait a sneak preview of the tracklist is available on renaissance's site.