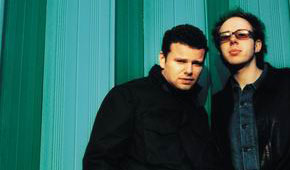 international news_4th June, 2004
SonneMondeSterne Electronic Music Festival, Germany
Reported as one of the best festivals in Europe last year SonneMondeSterne takes place on the 6th-7th August with a lineup set to attract every techno lover within a 500 mile radius.
Featuring appearances from Lamb, The Orb, T.Raumschmiere & Band, Goldfrapp, Carl Cox, Sven Vath, Richie Hawtin vs. Ricardo Villalobos, Miss Kittin, Adam Freeland, Rush, Leeroy Thornhill (former Prodigy member), Frank Lorber, Chris Liebing, Monika Kruse and a special headline performance from the Big Beat blockbusters, The Chemical Brothers, its quickly earning a reputation as one of the best electronic music festivals on the continent.
For more a full lineup and ticket information check out their website.