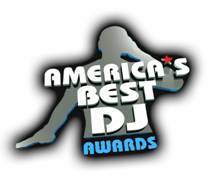 international news _ 28th July, 2006
America Invades Ibiza
Text by Nick Lawrence (HigherFrequency)
Not satisfied with the Grammys, the Oscars, the Golden Globe Awards or the MTV Awards those zany Americans have gone and invented one more award ceremony for us to discuss around the water cooler. These are a little more interesting though considering it is the awards for America's Best DJ. By now you are probably thinking that all good DJs come from Germany but have a browse through the list of 75 nominees and you are sure to be reminded that the US is good for more than just fast food and big cars.

As of the 24th of July the top 30 were announced and include familiar names like Danny Tenaglia, Josh Wink, Markus Schulz and Christopher Lawrence. But don't worry because if you are a fan of Matthew Dear, Derrick Carter, Carl Craig or any other of the 45 talented names who haven't received the votes they deserve so far, there is still time to get voting and push your favourite American DJ into the top runners.

This inaugural annual event is run by DJ Times magazine which has been servicing the club and mobile DJ community since 1988. Strangely enough the awards show for this Yankee event will actually be held on that popular Balearic isle. Master At Work, Todd Terry, Junior Sanchez and Rachael Starr, who are all nominees, will be performing at the show on August 28th at Club Privilege which according to the Guiness Book crew is the world's largest club. Three members of the public who participated in the voting will be invited along to join in on the fun.
America's Best DJ Award Official Site
DJ Times Official Site
Privilege Official Site