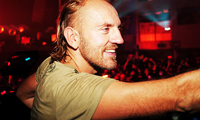 international news _ 26th July, 2006
Sven Vath Warms Up The Fondue
Text by Nick Lawrence (HigherFrequency)
If this month's triumphant return of the Love Parade to Berlin float got you all hot under the collar then perhaps August too has something that will pique your interest. Germany's neutral cousin, Switzerland has a long running parade of its own that may have somehow slipped under your radar for the past 15 years. It is of course the Street Parade and it is a daytime party that will snake around 2.4km of picturesque Zurich streets.

There will be five gigantic stages fuelled by some of the finest music from around the world. Cocoon magnate Sven Vath will kick off the proceeding with a warm up set starting at 1pm and from then until midnight the thousands of dancing Swiss will be entertained by the likes of Richie Hawtin, Ferry Corsten, Gabriel & Dresden and Armin Van Buuren's trusted sidekick Perry O'Neil.

As well as the performances over the five stages, there will also be Love Mobiles making their way through the streets which are an obvious homage to the inspiration founding father Marek Krynski received when he visited the Love Parade in 1992. Many of the Love Mobiles will be supplied by companies from German speaking countries but there are some like Atscha Bollywood which will be bringing a very international flavour to Europe's second most loved up parade event.

Street Parade 2006 will be held on Saturday the 12th of August in Zurich, Switzerland.