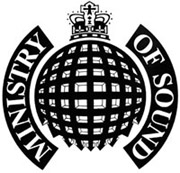 international news _ 18th July, 2006
Ministry Launch US 'Warehouse' Tour
Text by Jonty Skrufff (Skrufff.com)
Ministry Of Sound are launching a series of warehouse-style parties in the States called the Naughty Sessions last weekend (July 15), which they're throwing 'in speakeasy fashion' and promoting with 'under the radar tactics'.
"A decision has been made with the idea of initiating events in warehouses, lofts, and art spaces beginning in New York, then moving to select cities around the country," said Ministry's US publicists, "Ministry will host one-offs in which a party consists of nothing more then a small room, a super-sized sound system, and a solid artist line up.
" Ministry's 'select cities' presumably won't include anywhere in Utah where cops broke up yet another desert rave last weekend, Sequence IV after traffic police discovered a map to the party after busting a carload of unlucky revellers by the Utah/Nevada border. The latest raid came weeks after a Utah judge dismissed a lawsuit from a promoter of a legal party at which revellers, including females, were beaten and terrorised by riot police, who arrested 60 revellers for offences including 'assaulting the police' last August.
Following the last ultra-violent raid, civil rights campaigner David Borden criticised the cops and their notorious leader Sheriff Tracy who boasted about sending helicopters on anti-party surveillance missions in the desert, 'even on Wednesdays'.
"The heavily-armed SWAT-like squadron went in with guns waving, brutalized a number of attendees, carted off dozens and shut down the party," said Mr Borden DRC.net. "Someone could easily have been shot by the police, even killed, for no legitimate or useful purpose," said Mr Borden.