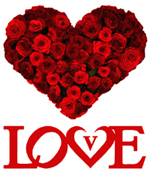 international news _ 6th July, 2006
LOVE To Take Over The World
Text by Nick Lawrence (HigherFrequency)
With the new Ibiza season this year comes the announcement that there is a new club hoping to reap the rewards of capturing the wild Balearic creature. The new club will tak over the former residencies of KISS, Somny and also a restaurant bar and transform them into a 2500 capacity venue with two dancefloors, a lounge and a rooftop terrace. The venture will be called LOVE and with names like Hernan Cattaneo, Steve Porter, Desyn Masiello, Lee Burridge and Craig Richards reportedly already booked for the venue it is sure to be one of the powers to be reckoned with in Playa D'en Bossa.

The club is a joint undertaking between the LOVE Organisation and Locomia, a Spanish performance company. The LOVE Organisation started a superclub in Shoreditch, London last year but was shortly closed down due to licensing laws. The group run by artist Otiz F Angel and entrepreneur Jason McCarthy then flew over to Hamburg where the initiated a new giant club with an attached hotel, apparently the first of many planned. Poland has since felt the LOVE too with the third venue for the fast rising franchise being built in Krakow.

However, it looks like the LOVE Organisation won't be happy with just taking over Germany and the Spanish holiday island. The crew has announced that they aim to open a staggering 111 locations around the world with superclubs planned in Morocco, Australia, Thailand and Argentina to name but a few. Along with opening clubs in basically every country you can imagine the LOVE Organisation is also planning a tour including a trip to Japan in November this year.