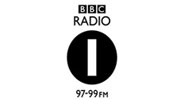 international news_28th July, 2004
Radio 1's Summer Sizzler
BBC Radio 1, accepted by most as the most comprehensive, far reaching and influential dance music radio station in the world, looks set for another summer of scorching shows on its legendary essential mix.
Occupying a new slot from 1-3 a.m. every Sunday morning the station will be broadcasting live shows from Ibiza and Creamfields in Liverpool as well as recorded mixes from some of the worlds most exciting artists.
Also available online until the next new show, people have no excuse for missing their favourite artists playing on the most famous dance music show in the world.
Schedule
Paolo Mojo (01/08/04)
Ibiza Live Oakenfold, Eddie Halliwell, Seb Fontaine 12-5am (5 Hours Live!!) (08/08/04)
Sandra Collins (15/08/04)
Scratch Perverts (22/08/04)
Creamfields / Deep Dish (29/08/04)