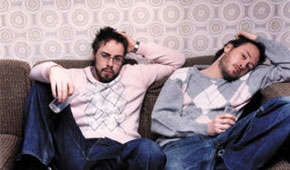 international news_28th July, 2004
A Music Prize don't come for Free
The Streets and Basement Jaxx are dance music's contenders amongst twelve nominees for this year's annual Mercury Music Prize. The award, regarded as one of the most prestigious in the music industry, will be announced on the 7th of September at a ceremony in central London.
As well as a cash prize, winners will benefit considerably from the increased media exposure and resulting music sales, a benefit enjoyed by all past winners. Out of this year's twelve nominations from a range of music including pop, rock, classical and jazz, five of the albums are debut works.
Seen as a more credible alternative to the mainstream 'Brit Awards' the candidates are judged by a panel of music industry experts, journalists and artists. Past winners include Portishead, Dizzee Rascal, Primal Scream and Roni Size.