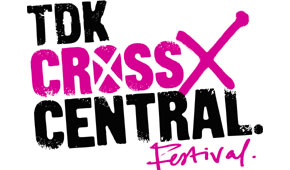 international news_28th July, 2004
X Central
Urbanising the UK festival experience the TDK Crosscentral event taking place at the end of August in central London will be held in a number of buildings and surrounding warehouses near Kings Cross station. Combining three established music venues within the festival site with outdoor stages and areas converted especially for the festival, it will be a dramatic urban backdrop for a festival with one of the most interesting and varied of the summer season.
Already spoilt for choice with a multitude of events lined up for the bank holiday weekend the TDK festival promises something extra with collaborations from some of the UK's coolest labels and established event producers.
Highlights for the weekend will be live performances from Carl Craig, Soul II Soul, Plaid and Luke Vibert, with DJ sets played by, Derrick May, Giles Peterson Derrick Carter, Mark Farina and Peter Kruder. Representing Japan will be a special live performance from DJ Krush bringing his latest interpretation of dubby electro jazz to the capital and live favourites The Boom Boom Satellites.
TDK are promising this to be more than just a music festival though with a special emphasis placed on visuals with a programme of film and visual showcases, all presented in the Victorian surroundings of the event site.
For more details and a full line up of artists check out the website