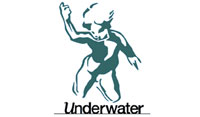 international news_15th July, 2004
Smith and Selway new release on Underwater
Techno Duo Christian Smith and John Selway are to release a follow up to their last release on the label with a new single 'The Way It Is' out on the 6th of September. A dark sleazy techno cut with moody robotic vocal the acid house mix is already receiving the thumbs up from Josh Wink, Sister Bliss and Deep Dish.
Smith was born, aged nil, in Stockholm Sweeden and grew up in Frankfurt, Germany where his techno 'train spotting' began, influenced by DJs such as Sven Vath, back in his Dorian Grey days. In '89, Smith moved to New York and again became immersed in the techno scene checking out DJs Joey Beltram and Jeff Mills (all this whilst still at school). In 92' he moved to Washington and himself started Djing at local raves, playing his then style of hard trance n' techno. His first production "Overdose" came out in 92 under the name Neuromancer (geddit?) and in '94 he set up his own label Tronic.
A New York DJ and producer, John Selway is one of the pioneers of American clubbing scene. He started his career in Washington (his birth-city) helping Deep Dish with their production work. He then went on to producer under many different pseudonyms including Galactic Spiral Sound, Highrise,Responsible Space Playboys, Selway, Semblance Factor, Spy (2) and one of his most well-known:Memory Boy.
In '93 Smith met Selway, due to both playing on the same rave circuit, and the two started producing together. Their first EPs were released on Dave Angel's Rotation label and Primate Records, with them then going on to release on Carl Cox's Intec, Bugged Out, Hooj, Yoshitoshi and Emerson's Underwater