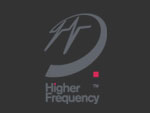 international news _ 23rd January, 2007
Back In The Day Middle-Ages Madness
Text by Jonty Skrufff (Skrufff.com)
More excerpts from Barbara Ehrenreich's new retrospective raving book 'Dancing in the Streets: A History of Collective Joy' appeared in the press this week, including the revelation that peasants in the Middle Ages spent much of their time partying.

"One out of every four days of the year was an official holiday of some sort, usually dedicated to a mix of religious ceremonies and more or less unsanctioned carryings-on," Ms Ehrenreich explained in her book.

"So despite the reputation of what are commonly called 'the Middle Ages' as a time of misery and fear, the period from the 13th to the 15th century can be seen - at least in comparison to the puritanical times that followed – as one long outdoor party, punctuated by bouts of hard labor," she added.

Her no-holds barred 'thoroughly researched' (Baltimore Sun) celebration of communal reveling appeared to alarm more puritanically inclined reporters including Bob Minzesheimer from USA Today ('readers won't find a lot of joy') and Bloomberg's Craig Seligman.

"'Dancing in the Streets' is never less than smart. Yet often I found myself rolling my eyes, especially toward the end," he said.

"The egalitarianism of group ecstasy is what appeals to Ehrenreich the progressive," he scoffed, "In joy, she's convinced, we can find the 'solidarity' to topple the deathly conservative hierarchy that rules the world."