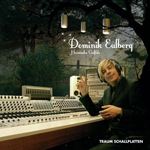 international news _ 18th January, 2007
Dominik Eulberg's Domestic Duties
Text by Nick Lawrence (HigherFrequency)
Nature loving music man Dominik Eulberg will be releasing a best of type compilation of all his Traum Schallplatten releases to date. The CD will be entitled "Heimische Gefilde" and promises to include unreleased edits, bonus tracks from forthcoming Eulberg 12" releases, added vocals from Dominik, and best of all what is believed to be the first ever bird techno orchestra.

Also due this year for Mr. Eulberg is a full length artist album on Sven Vath's Cocoon Recordings. This project is as yet untitled and pretty much a mystery even though it was originally scheduled for an October 2006 release. Dominik discussed the reasons behind the album's delay with HigherFrequency in a recent interview, "my girlfriend needs a lot of time, and I was bird watching".

"Heimische Gefilde" will be released on Traum Schallplatten in April this year and will provide a welcome addition to the collections of fans of the man behind the 2004 album "Flora & Fauna".
Interview : Dominik Eulberg Interview in Tokyo (27/10/2006)
Party Report : CLASH 16 feat. DOMINIK EULBERG (27/10/2006)
Dominik Eulberg Official Site
Traum Schallplatten Official Site