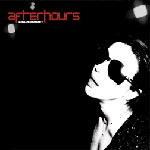 international news _ 18th January 2005
GU Back with Afterhours 2
Global underground made quite a stir with Afterhours volume 1, the first departure for the label from the dancefloor to a more laid back sound with the limited edition release immediately giving the label a new following of fans of more eclectic flavours.

Well the GU crew have announced that they will be soon releasing a followup to volume one and on mixing duties is the duo that grabbed the spotlight at the end of last year for being the second release on GU Music, Global Underground's artist album label, Andrew Archer and John Elliott, aka Trafik.

It's a double CD with a vibe that's aimed aquarely at the after hours, that time when you get back from a club and need something a bit more relaxed to calm you down a bit. Featured on the album are artists from the GU stable such as UNKLE as well as a host of other downtempo composres such as Primal Scream and Boards of Canada. The album also features a bonus DVD with 5 short films and for DJs, four 12"eps.

It's due to be released globally on the 14th February and in the US and Canada on the 22nd.