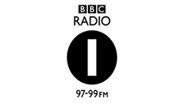 international news_ Matt Cheetham _ 30th December, 2004
More Essential listening in 2005
Celebrating it's 12th Anniversary in 2005 Radio 1's Essential Mix is still possibly the most popular dance music radio show in the world. 2004 has been yet another successful year for the show with live broadcasts from events all over the Europe as well as shows by critically acclaimed artists from the scene. Who can forget the Ivan Smagghe 2 hour electro fest or Bugz in the Attic's cool cuts the quality of the music is so good the shows are being traded on P2P programs like Kazaa with increasing fanaticism. Next year the station has even more ambitious plans with a live broadcast from the WMC in Miami, The State of Exit festival in Serbia as well as the continuance of its quality studio sets.

Finishing 2004 though on the 26th December and the available online until just after new year is the best Essential mix of the year as voted for by listeners. The first mix of 2005 will be Radio Soulwax before Drum and Bass top dog Andy C gets a long overdue session. Jon O Bir takes over on the 16th and on the 23rd French electro, house, disco, whatever you want to call him (but he's bloody good), jock David Guetta takes over the airwaves.

All shows are broadcast at 1-3am Sunday mornings (GMT) and then available online on-demand for a week after.