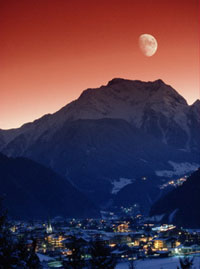 international news_1st December, 2004
Snowbombing in Mayerhofen
If you love your dance music but you've got to save up for a bit of snowboarding action this season why not combine the two and get yourself over to Snowbombing event in Mayerhofen next April for what looks like on of the most tiring, most enjoyable holidays ever.

By day you'll be able to cruise the slopes in the beautiful Austrian Alps, pull some tricks in the regions largest half pipe and snow park and ride the varied and expansive terrain renowned around Europe as one of the premier winter sports resorts. But forget going to bed early at night though because the main attraction at the festival will be the daily or should I say nightly events taking place in the town's venues featuring some top electronic musicians.

Although the lineup isn't completed yet it's already massive. Confirmed so far are Mylo, DJ Yoda, Dave Clarke, Cuban Brothers, Jazzanova, Krafty Kuts, Tayo, Norman Jay, James Holroyd, Aphrodite and many more. Also getting in on the party are some of the UK's best-known party promoters and record labels including Fingerlickin Records, Back 2 Basics, Secretsundaze and Big Beat Boutique.

Check out their website for more details but if you're looking for a European snowboarding holiday next year pencil in 4th - 10th April in Mayrhofen.