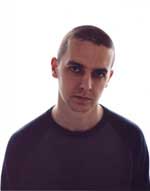 international news _ 29th August, 2006
Club Culture No Longer Dead Shocker
Text by Jonty Skrufff (Skrufff.com)
Trend-setting British newspaper the Observer hailed 'the rebirth of dance culture' this week in an article examining the recent shootings in Ibiza.

The newspaper's comments emerged as rival 'quality' paper The Sunday Times also decreed that dance culture is back from the dead again anointing 'rave' as their top choice in their Style section's influential Going Up Column.

"New tunes, new renegade parties, new day-glo," the Times raved, "One, two, three... acieeed."

Both papers' assertions came over 18 months after the Daily Telegraph declared "While UK club music is not the era-defining superstar-DJ led movement it was in the mid 90s, reports of its death are exaggerated," a point sociology lecturer turned uber-cool producer Ewan Pearson picked up on at the same time.

"I always thought that "dance music is dead' attitude was highly premature," Ewan told Skrufff last year, "I don't think it works like that anymore; that notion that you have a musical movement, then you have a revolution and everything changes is an old fashioned model."

The nowadays Berlin based star was distinctly unimpressed with the UK press in general, complaining "What's particularly galling is that British journalists will heap hyperbole and praise on the most derivative whey-faced rock bands whether they're aping The Stooges or the Gang of Four and yet criticize dance acts for not coming up with a new revolution every few months," Ewan continued.

"I don't see a revolution any time soon, and I don't see why dance needs one to remain vital when no other area of pop does?" he added.